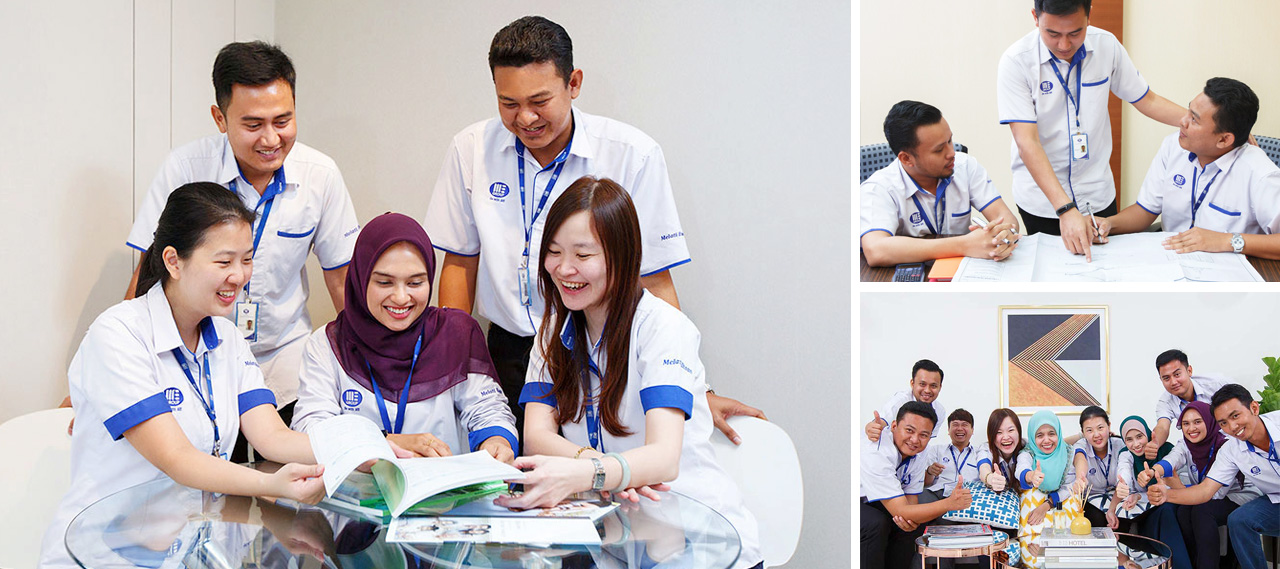 Melati Ehsan Holdings Berhad is a public listed company on the main board of Bursa Malaysia, and is a turnkey contractor specialising in construction management. We provide total solutions in conceptualising projects needs through financing, engineering, construction and maintenance.
We are constantly on the lookout for aspiring, energetic, resourceful and dedicated individuals to fill key positions within our organization. We believe in providing an environment that's conducive for our staff whilst encouraging a healthy work-life balance. We also provide opportunities for career advancement, as we believe our staff is our most important asset.
Thank you for your interest in Melati Ehsan Holdings Berhad. We encourage you to send in a cover letter detailing the position you wish to apply for, along with your resume / curriculum vitae to career@melatiehsan.com.my for our consideration.